We Bought A Dog
Simone and I have wrestled with the decision to get a dog for years. You see, when she and I first met, I already had Kitty, my Traditional Siamese cat. And even though Simone was not too keen on cats, she grew to love her. That was important to me haha. I think our deal, jokingly of course, was that we would get a dog once Kitty moved on...ya know, died. And since I believed this would not happen for another decade, I was safe.
Well, when we moved to Columbus, almost 9 months ago, we started to make going to a community market every Saturday morning and at this market, PAWS Humane Adoption would always have a few animals that were up for adoption. We had gone over before to check out some dogs and found one that we loved but I could not bring myself to adopting. I had to consider the apartment that we lived in, Kitty of course, and my sanity. My wife just wanted a dog.
We would continue this debate for months until this past Saturday.
It was a normal Saturday where we strolled through the market in Uptown Columbus. As we were headed back to the car, I decided to go check out some dogs just for the heck of it. Simone really didn't want to go because she didn't want to get her hopes up and be disappointed. I understood, but I still wanted to go.
I have been around some dogs lately that have been tugging on my heart and making me think that I could be a dog owner. Some of our best friends have dogs and I have some quirky relationships with them. Dogs always seem to like me more than I like them and I honestly believe that it's God teaching me something...yet I'm not sure that I have learned the lesson. Being around our friend's dogs has really soften my heart towards having one of my own. I love the friendship aspect between dog owner and dog. It's different than a cat. I love the idea of playing and running around with a dog.
As we approached some of the animals up for adoption, we first noticed all of the cute kittens, which I immediately gravitated towards. We then noticed a few of the dogs who were running around and barking. I thought to myself, "no". Then as we turned around, there was a dog who was sitting with one of the workers. I thought maybe she wasn't up for adoption because she was so well behaved. Surely she belonged to someone. She wasn't barking. She wasn't running around. She was content and happy and ok with the world. I looked at her and loved her eyes, these big brown eyes. When we approached her, I began to ask a lot of questions about her. What breed was she? How old was she? Etc. They didn't have many answers. She was rescued off the streets three weeks ago. She had been abused. Her tail had been chopped off somehow. Yet, she lives, she breathes, and she needed a home.
My heart raced. I looked at Simone and said "lets get her". Simone didn't believe me but my heart was set. I was ok with it and I was going to make my wife happy. So we bought a dog.
As our family tradition goes, we name our pets after our favorite character from our favorite show at the time we get the pet. Since this dog was really for Simone, she was able to name her. We named her Mackenzie McHale (Seymour of course) after the character of the same name on the HBO show, The Newsroom.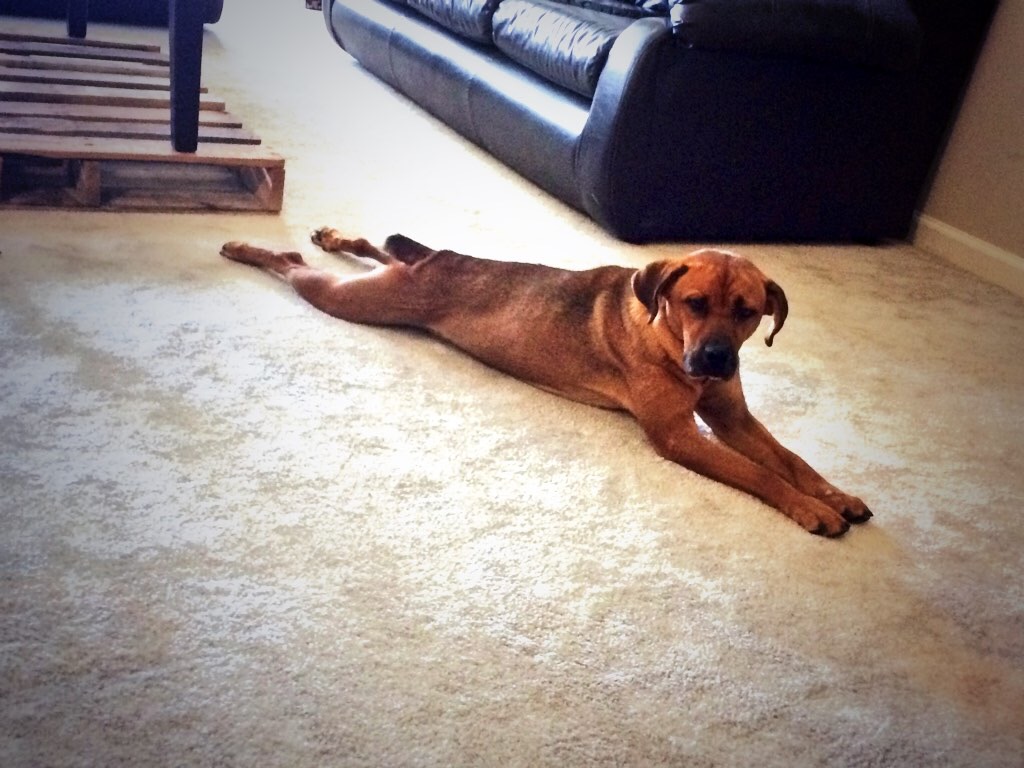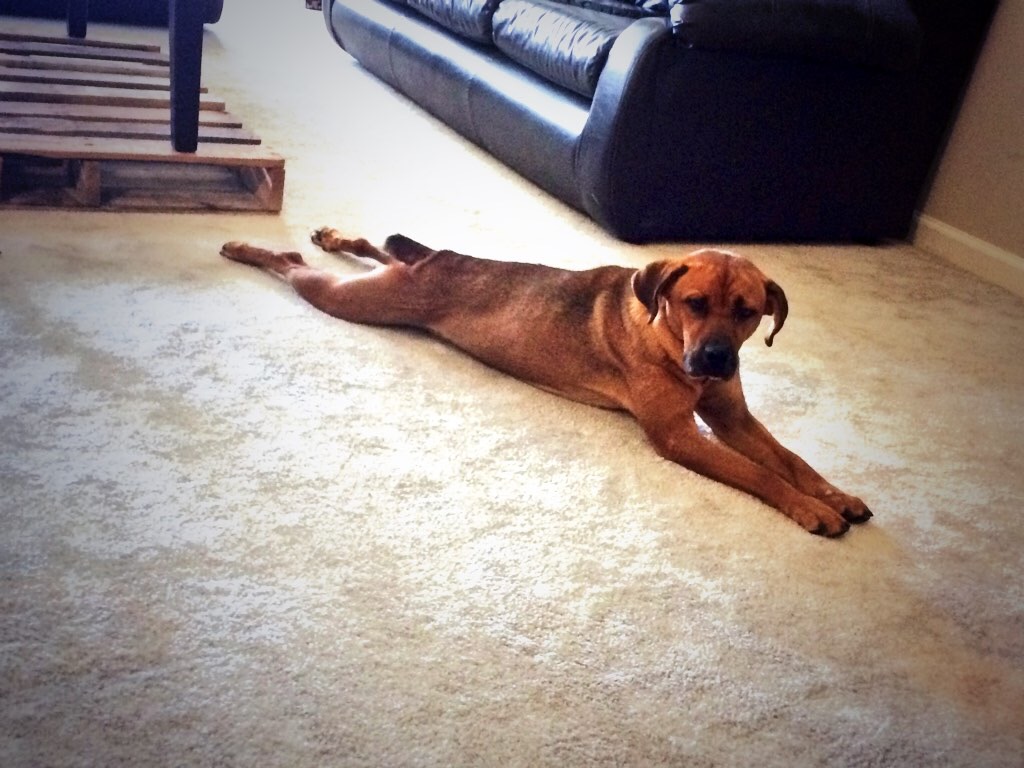 You can follow along as we train and get used to Mackenzie being in our lives by following us on our Social Media.